Hello Friends from my old stomping grounds!
I know our foods have been slow to kick off in this club but I predict this will soon change as we rush past our 100th stocking retailer. We have now started shipping foods to the west coast and Aquarium Specialties in Frazier, PA has free samples for review. If you have not browsed the testimonials on www.ReefFrezy.com or seen our videos, you do not know what you are missing. Our foods are clearly the choice food of finicky reefers and you can see why the dozen clubs listed on our website are devoted followers.
This thread on Reef Central caused our inbox to be flooded with orders and we are adding new stocking dealers daily, as well as direct shipping to homes for about $15 per cooler. That's right…order 2 or more 8 ounce packs and for a limited time the shipping/dry ice/cooler fee is only $15 to the Delaware Valley! :BEER
I urge you to take a peek at our food blends by checking the links below: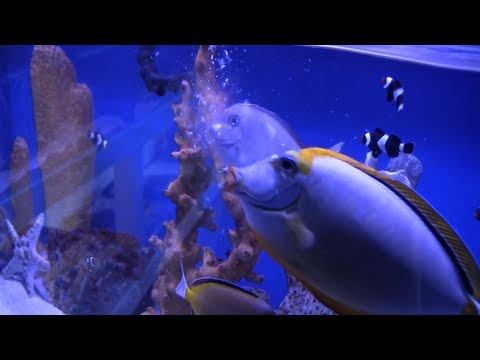 When you are ready to order or learn more email me at Larrydup1@gmail.com and please check out our Facebook at www.facebook.com/larrysreefservices. We have over 1,000 fans and loads of pictures and endorsements.
Your fish will thank you for checking out our foods, and your aquarium will stay cleaner for sure!
As always, my phone is always open to field calls or questions. 336-399-0937
Larry
Owner, LRS Frenzy Foods, LLC and devoted fellow reef enthusiast
(Here are a few shots of things we have underway.)
Our vehicle wrap will soon be done for when we take road trips to frag swaps and club meetings you can't miss us!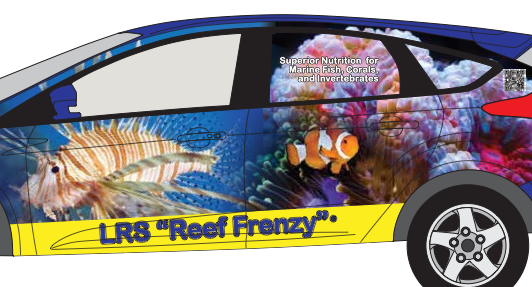 We have a line of apparel and promo items with the Reef Frenzy Mandarin from our label: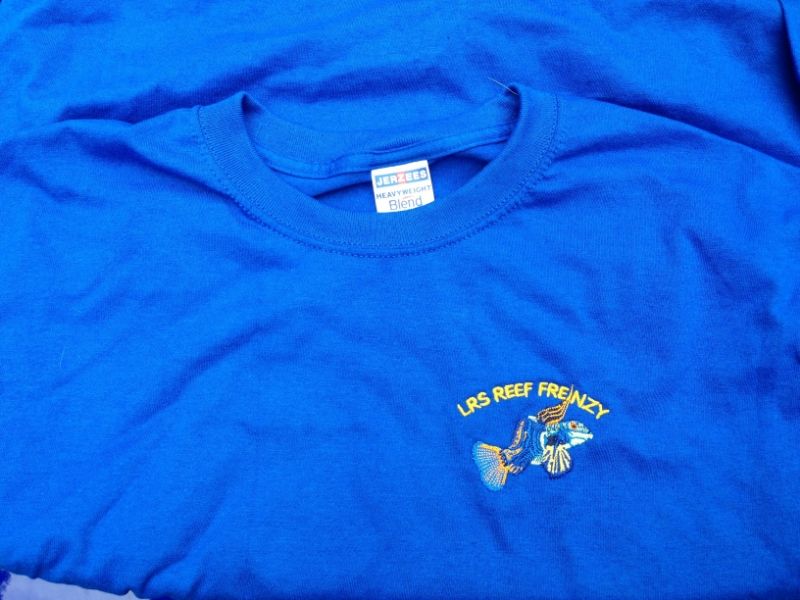 Engraved cocktail glasses for celebrating our 1 year anniversary!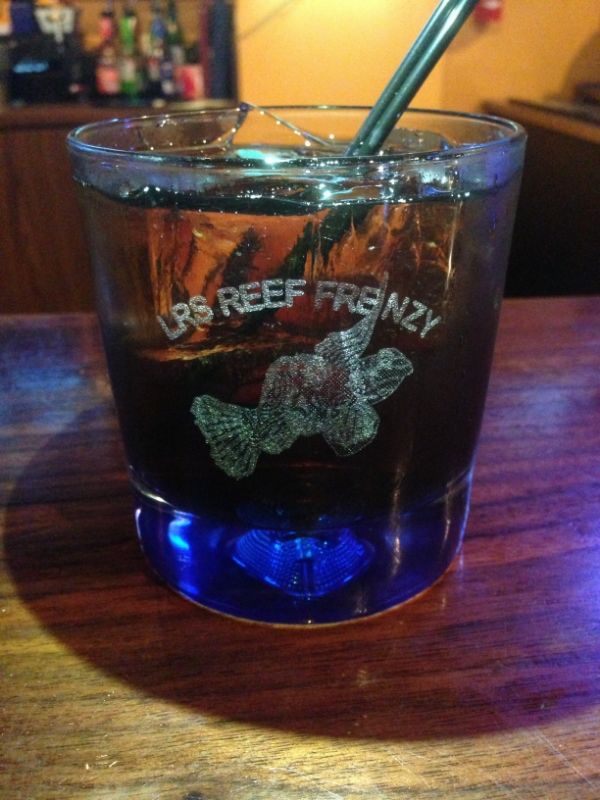 The US Patent Office granted us Reef Frenzy as a US Trademark in June!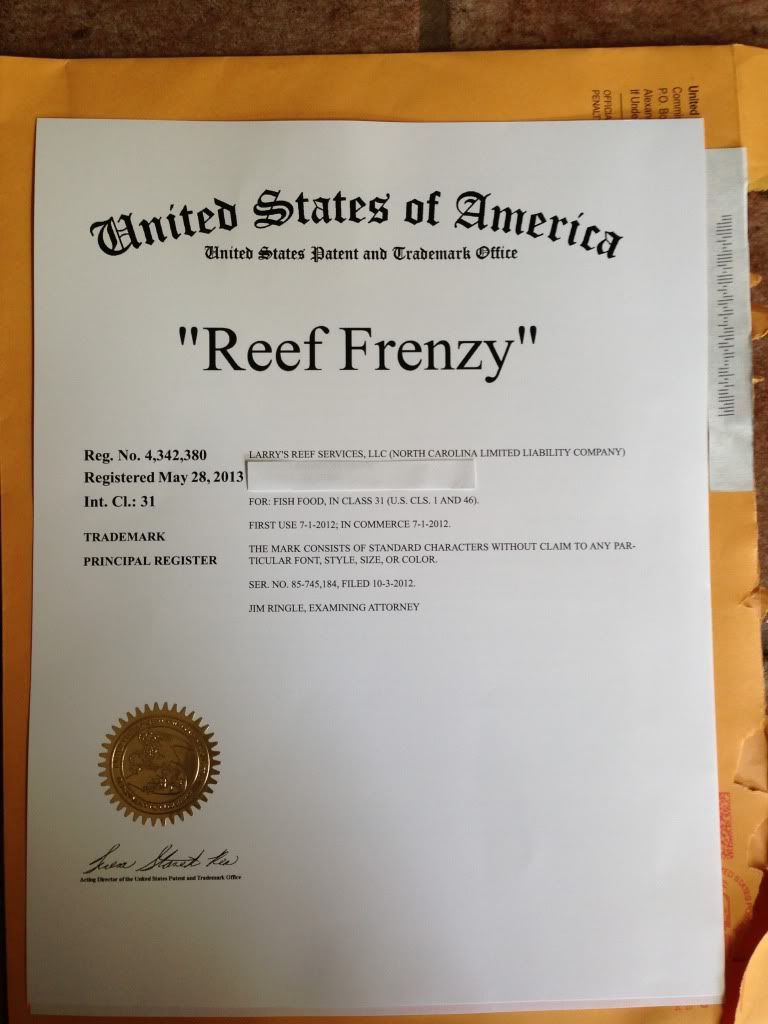 Our newest project (and 7th SW tank in our home) is a star fire rimless tank with Razor LED: