I got a free 90 gallon non-reef ready and stand and hood… so it's upgrade time! Perfect timing because quite a few of my corals are getting too big for this tank.
I am going to be transferring the entire contents of my 65g into it.
The 90 gallon will be set up with a center bean-animal overflow with one return. Sump will be a 40g breeder with 3 sections, skimmer, fuge and return.
Lighting will be my 2x 120w LED for now. I may supplement it with t5's. I have to see how much space I have in the hood after install.
Fish stocking is/will be:
Mimic Lemonpeel Tang
2 percs
Kole Tang
A wrasse to be named later
Mandarin (to be added only if my fuge is chock full o pods)
Here are a few pics of the hole drilling. Managed to NOT crack the glass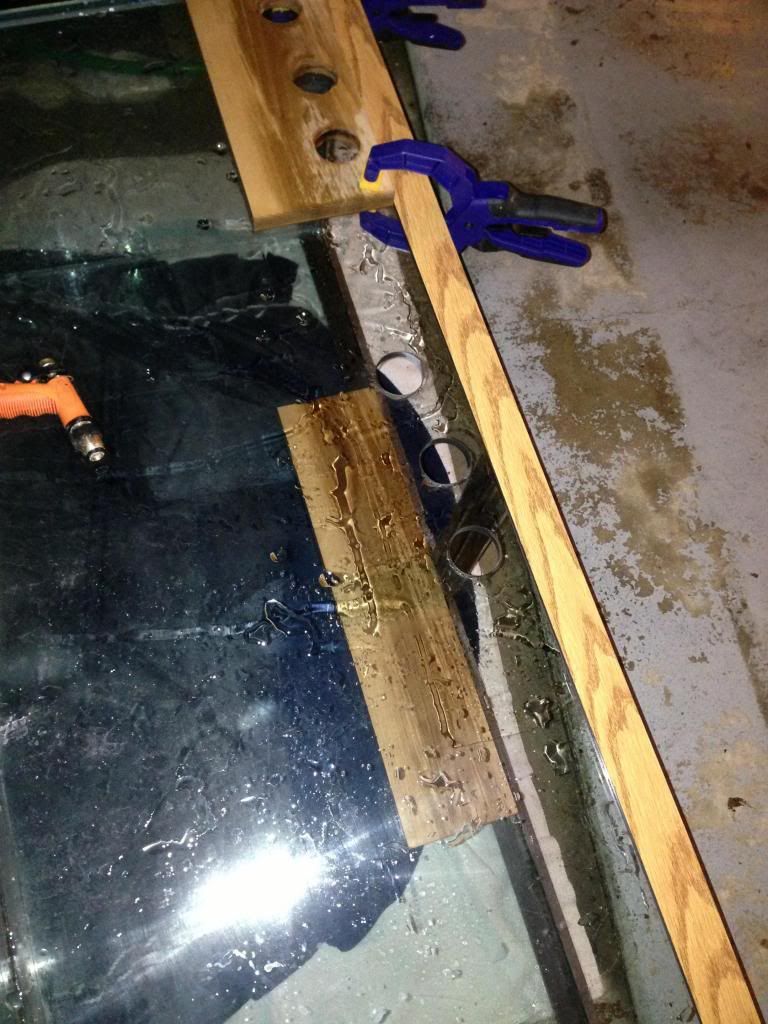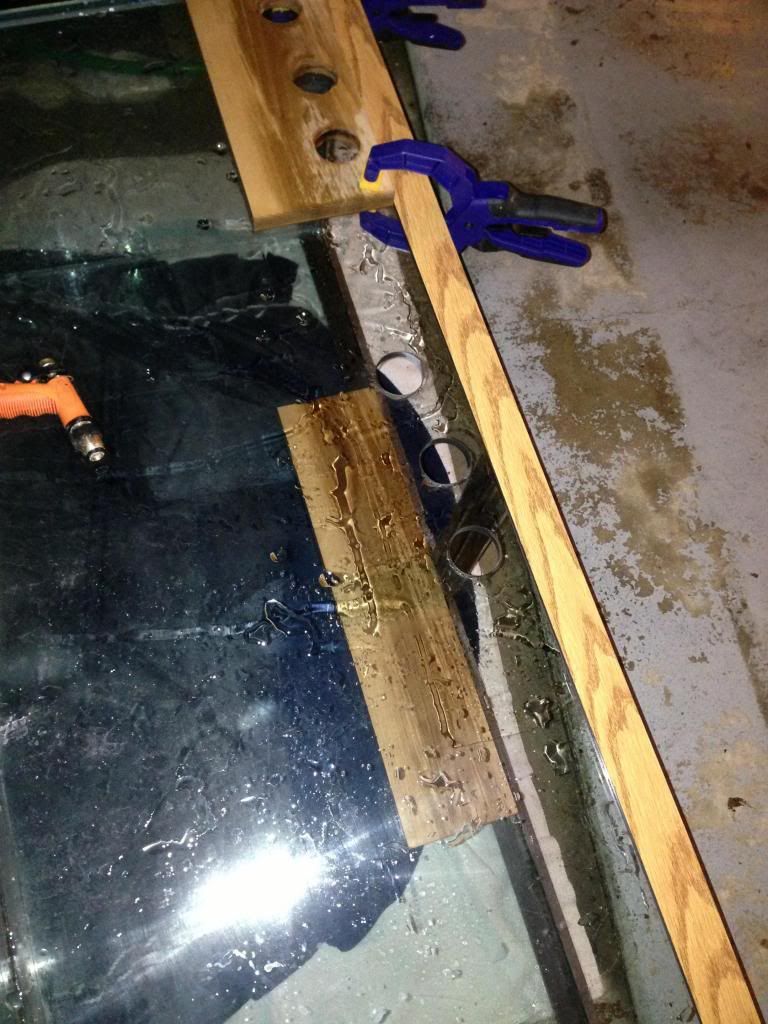 Installed the bulkheads.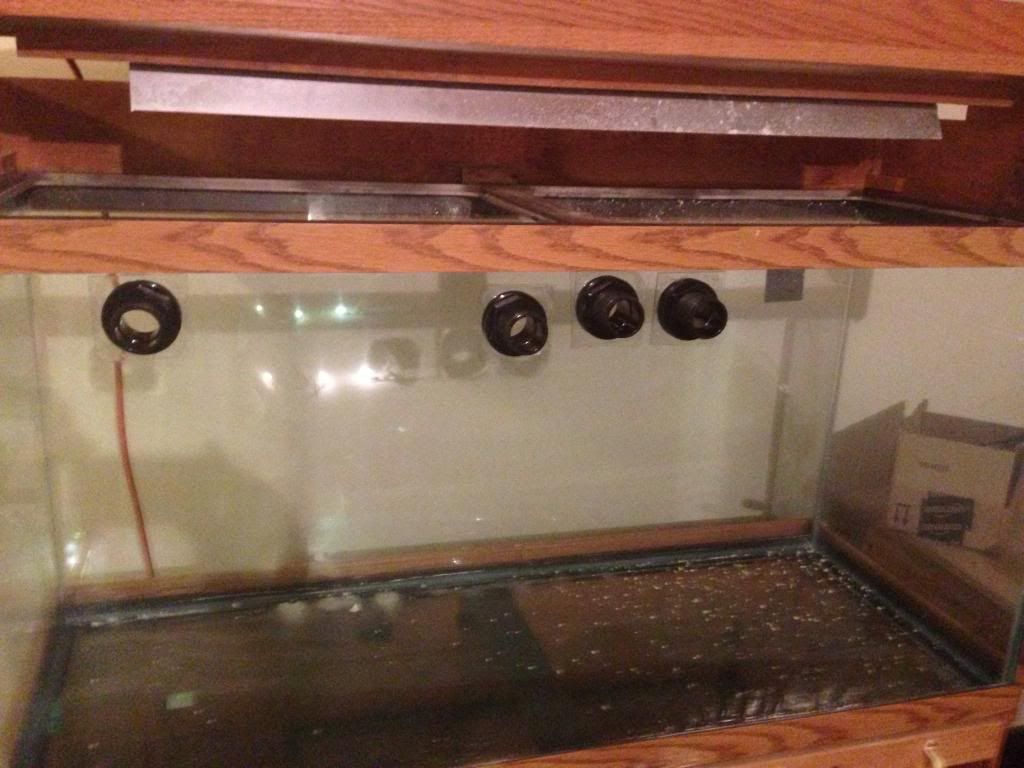 I chipped small slivers of glass off of the tops and bottoms of the holes when I was drilling them so I siliconed lexan gaskets onto the holes and then installed the bulkheads. It probably would have been ok without them, but better safe than sorry!