Hello, everyone!
Onyx Spawn #2 is 111 DPH and I'm very pleased with their development. They have matured faster than expected and are already displaying significant amounts of their adult coloration.
As the 4-month mark approaches I have had to consider whether or not they are ready for sale to the public. For the time being, I have decided to delay their release for an additional month. I want to offer the absolute finest in tank bred designer clownfish and I know that these juveniles will benefit from additional time in growout.
I am still planning on having select Premium Onyx Clownfish available at the Delaware Reef Club's First Annual Frag Swap on Saturday, March 10th. Hope to see you there!
Onyx Spawn #2 (111 DPH)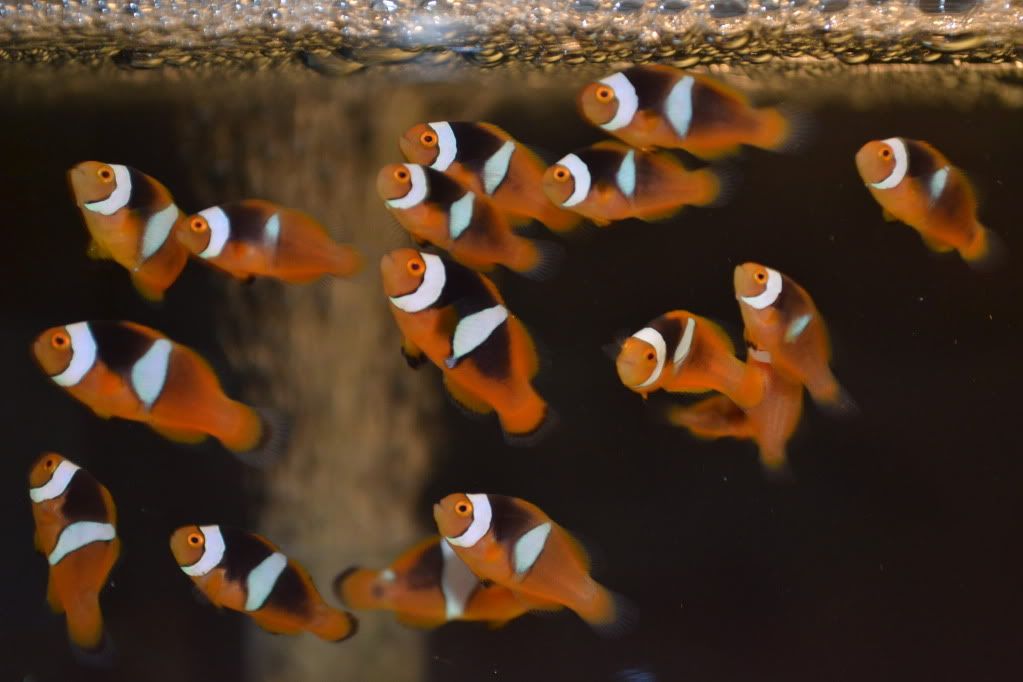 http://www.youtube.com/watch?v=3tFrl9XWWZw