he's about 2 feet to top of his head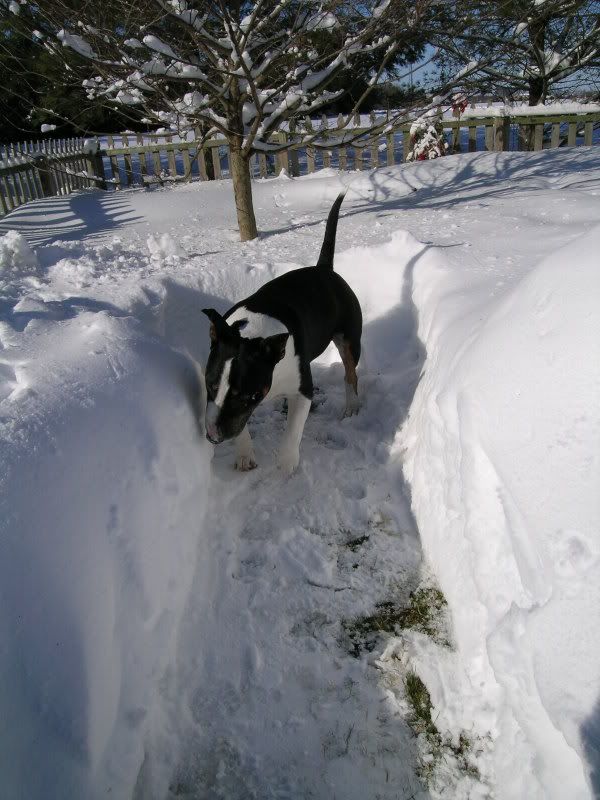 yes, shawn, the greatest! amazingly funny and a different type of dog than say a shepherd or poodle. all the terriers share certain traits, by's are our favorite, though. this is the 3rd one.
I had to shovel a runway for my little dog TOTO too. Shes a terrier/whippet mix. about 34 pounds. The snow the first storm, was way over her head too. I made a bigger circle at the end, so as she could do her spin around in a circle thing to line up the bomb sights.