Drilled holes in my 90 gallon! Bean animal here I come.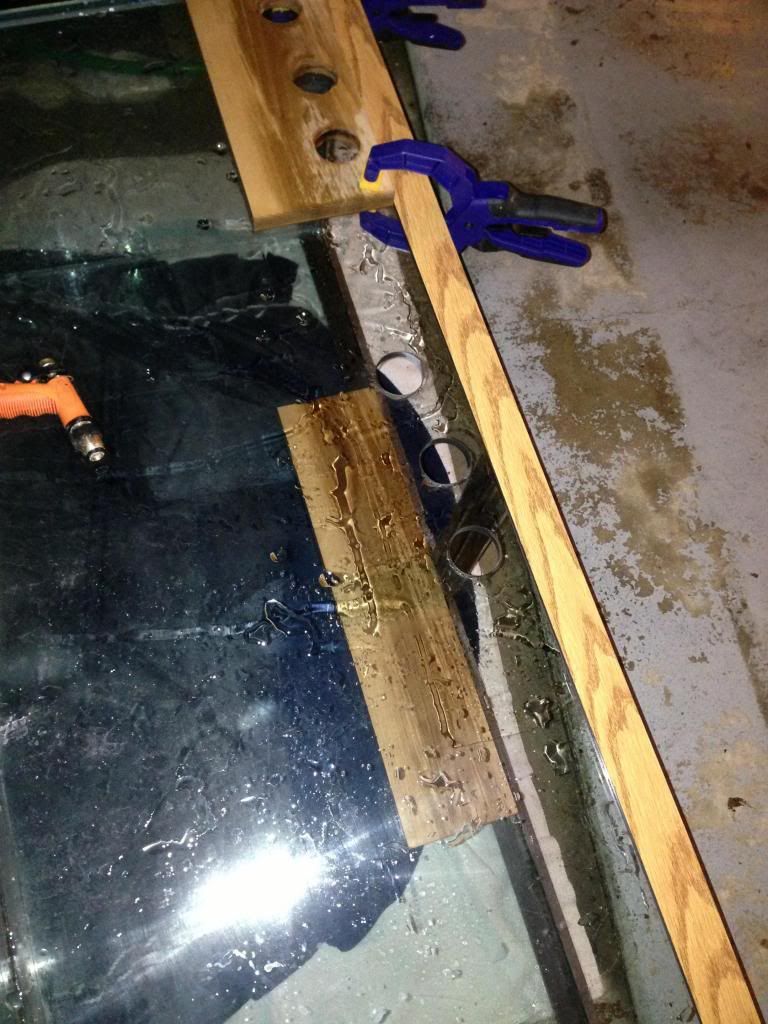 There are some places where very thin pieces of glass came off near the end.
Lessons learned about drilling glass:
once the bit is started, do not remove it from the hole. this causes tiny slivers of glass to be chipped off near the top.

put duct tape on the bottom of the glass to prevent the above from happening when the bit finally breaks through.

it is probably worthwhile to buy a quality set of hole saws. I had to drill 4 holes and both of these holesaws seemed like they were running out of steam by the end. (I bought $5 holesaws on amazon).