SO, I came home last night to see that my blue actinic bulbs were not on anymore. I flip over my light fixture to see this: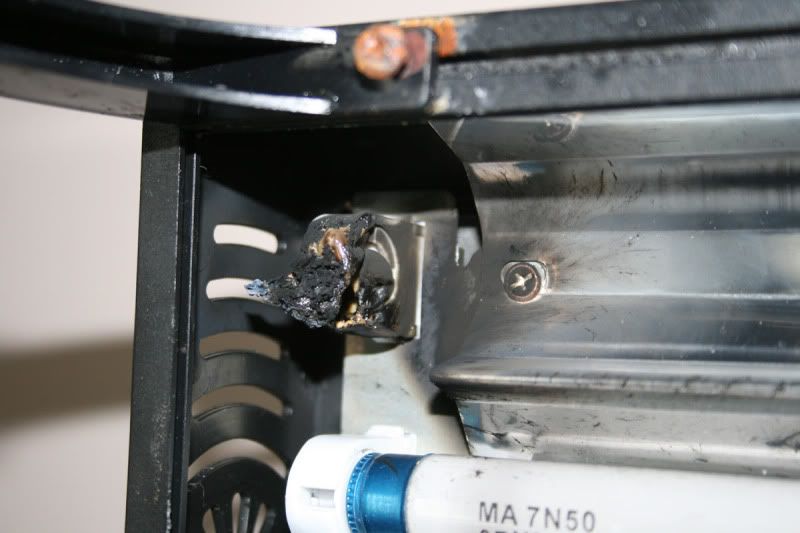 Luckily everything is in warranty, however getting hold of Current USA seems to be a little difficult. Seems that although they are open from 8:00 to 4:30 PST… they don't answer their phones… I am afraid of how long it may take me to get this light fixture fixed, I can't afford to run with 2 x54watts waiting for Current USA to return my message I left.
I am considering switching to a different brand of t5ho fixture. Any recommendations?