OK - now that Christmas shopping is done, I get to start treating myself a little bit.
So this weekend's plan is to start turning this:
In to this: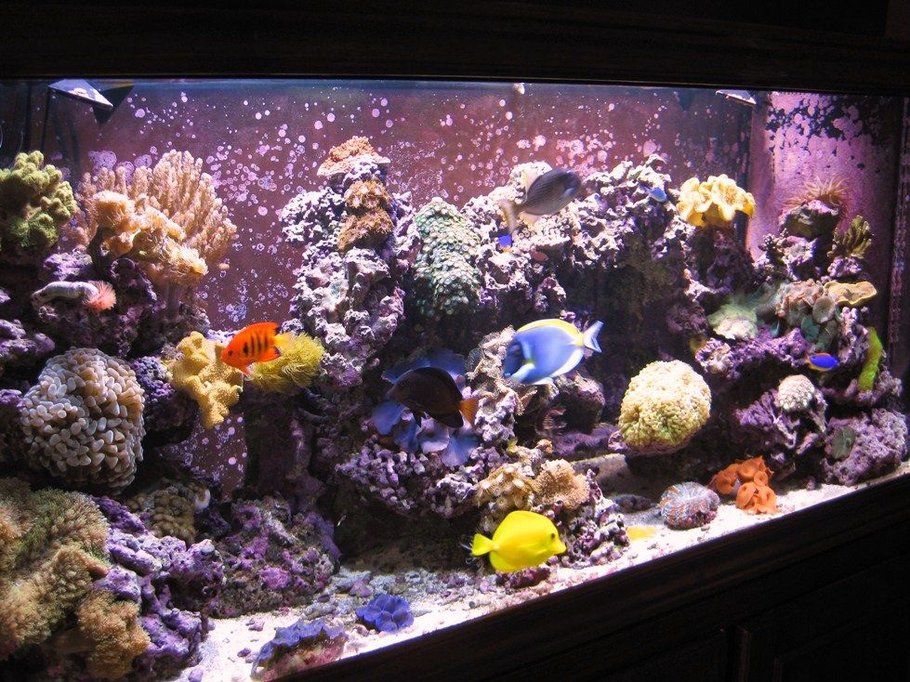 OK - maybe not exactly - nor do I expect to get it done this weekend, but I'm going to start.
I've been fortunate to be able to pick up a 120g reef-ready tank dual corner overflows and a nice stand for a good price. A little birdy let me know that my 40g breeder is in, this will be tomorrow morning's project, turn it in to a sump. I haven't decided if I'm going to add a refugium yet or not, really have to see how much room I have and if I can make the refugium large enough to be functional and still leave enough "sump" room as to not have to worry about going away for a long weekend and my pump running dry,
For now I'm going to use a mag 9.5 return pump. An ASM G3 skimmer, and a few media reactors for filtration.
I'm going to custom build a hood to house 2 AI SOL LEDs and 2 48" VHOs. I THINK this should provide the ability to custom color the lighting, provide hot spots, and still have even over-all coverage. All hung over the tank using Aquatic Life arms attached to the back of the stand - which will add the ability to raise and lower as necessary for light acclimation and working in the tank.
My goal for for this weekend is to get the light arms installed, and the plumbing hooked up (and leak free), so I can start adding water and cycling using existing rock from my current sump. I'll add some fresh sand and start siphoning out and cleaning sand from my 75 to use as well.
I'm hoping by next weekend to be able to start moving rock, and filtration, in to the new tank, and have everything moved over by the new year.
More details and pics to follow as the build moves along.